Remember the single mum with 4 kids who married a single man?…Well the marriage has crashed
On February 6th this year, we shared the story of Dami Ewa Stratton, a single mum of four kids from two failed marriages, who got married to Emmanuel Cole, a single man who has never been married and has never had kids.
Dami shared her story online with the hope of encouraging single mums that they still have hope in finding love again.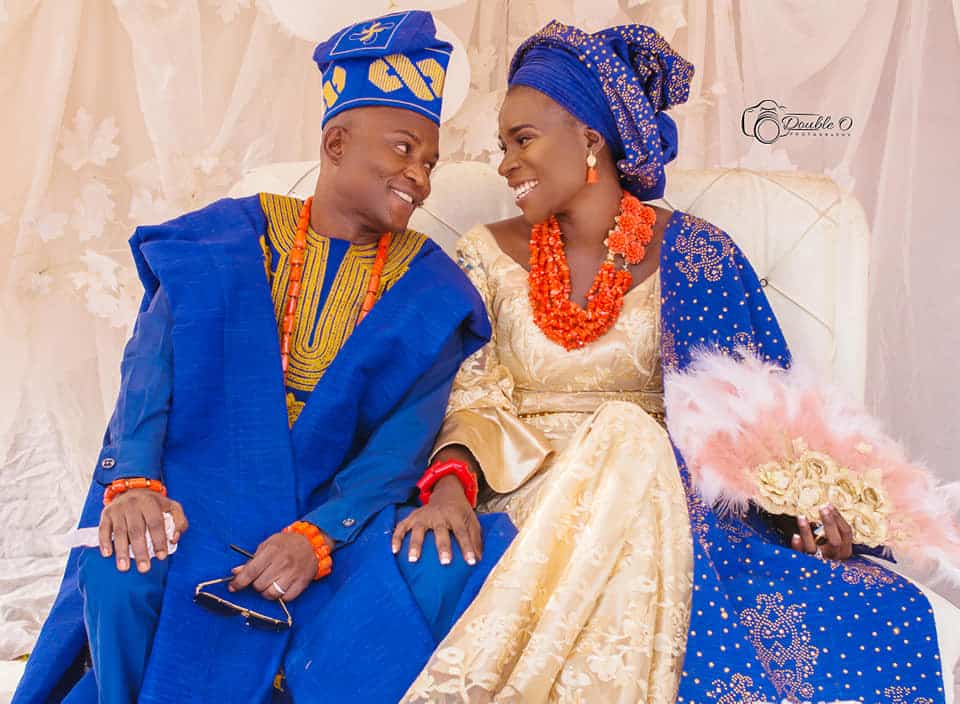 The marriage has packed up just eight months after it was contracted.
Emmanuel took to his IG page to make grave allegations against Dami. In his posts, he accused her of emotionally blackmailing him into marrying her, and also accused her of committing adultery while she is currently pregnant with their child.
Read his post below
How I got deceived by a mother of four children with three failed marriages Series One! December last year I met her online and she said she have a link For Australia work permit visa, and is 1.5m but I said I dnt have money for now maybe next time, after that we started chatting normally, one day she started talking about all her failed marriages. She said her first husband use to beat her and he doesn't trust her that's why she left.
She said the father of the third child asked her to go and abort the pregnancy and she refused bcoz she want the baby, latter on after the marriage she open up by her self that, she was actually dating a guy and promised the guy to take him to abroad, latter on she realized that the guy has a wife and a kid, so she just left the guy and sleeping with the guy younger brother that lead to the pregnancy and the family rejected her as the younger brother himself have who he wanted to marry. She said the third husband have done everything she want for her, but bcoz he doesn't have time for her, bcoz he's sleeping with another woman that was why she left.
By this time we already in emotional talk, the following day she asked me to send my international passport, which I jst did, I thought she jst wanna check my real age, 3 days after she called that she's planning something for me, I said what's that, she said she really love me and she want me to travel with her to Australia ?? so that we can start new life, I said I don't have that money for now, she said I should not worry she has paid 500k for me already, I was like wow ?, I told my friends everybody is just wow. Along the line she was always said she knows that when I got there I will free her and I always said no, one day she talked about marriage that if I'm sure I will not free her I should engage her I ? I responded I don't have money for marriage or engagement, she said I should not worry she have small money with the little I have. Immediately after the wedding I started noticing different things she have told me is not real. Series Two coming up soon