Nigerian man vows to trek from Abuja to Lagos if Laycon wins BBNaija
A Nigerian, Stev Patrick has taken to social media to reveal that he would trek from Abuja to Lagos to celebrate Laycon if he emerges winner of the Big Brother Naija reality show.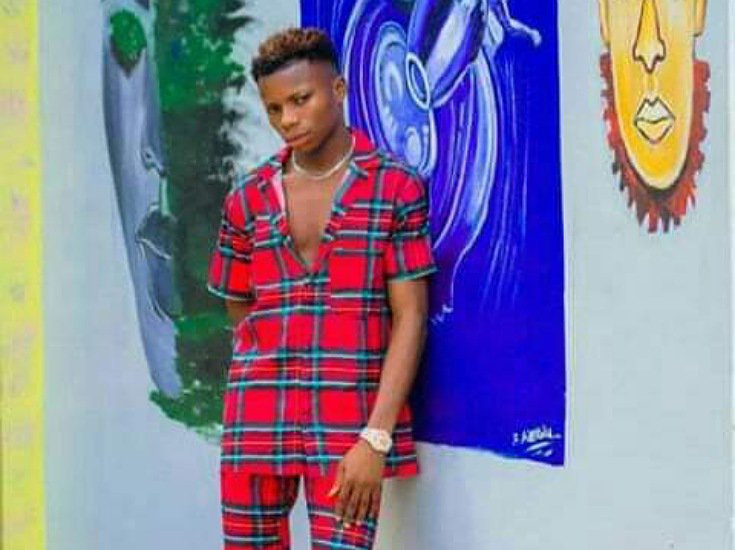 According to Stev if the fearless crooner should emerge winner of the BBNaija lockdown edition, he would trek from Abuja to Lagos to celebrate his favourite.
In his words,
"IF MY BOY LAYCON WIN, I"LL TREK FROM ABUJA TO LAGOS..icon85m"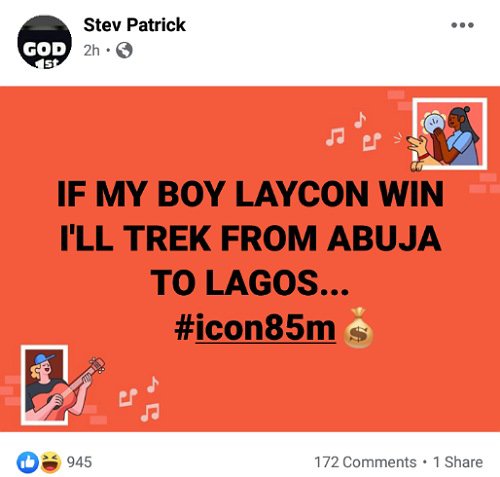 Recall that, Vee recently tipped the winning scale in Laycon's favour.
During her diary session, Big Brother asked who she thinks will win, asides herself and why.
Vee stated that Laycon is well deserving to be the winner of the reality show as he is intelligent, visionary and has people's best interest at heart.
Further adding that Laycon has a solid plan of what he would do with the N85 million grand prize, if he were to win.
She said:
"I think judging from my outlook on things, I think Laycon has a really strong chance of winning and that is because he is very intelligent and wants the best for people, he has like a really huge vision.
I think out of everybody except myself, Laycon has a strong plan of what he wants to do if he were to win that money.
I am not saying that he is better than anybody but he is deserving of it. If he does win, I will be very happy for him."
Sur yaba