Davido's '30BG necklace' spotted in Lagos traffic, being sold for N4,000
Nigerian singer Davido might just make it in the Jewelry industry if he decides to quit singing. Just recently, the famous 30BG diamond chain was spotted in Lagos traffic and the seller was willing to sell it for N4,000.
The seller was adamant the piece of Jewelry was authentic and it was made by an international company.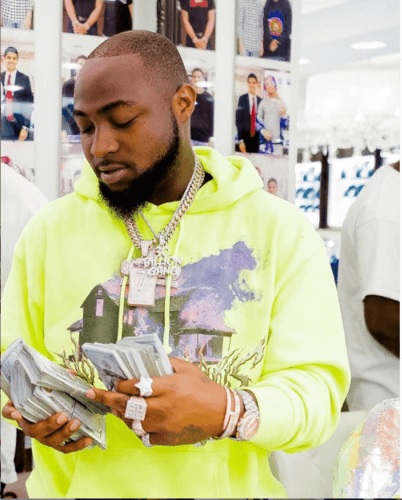 When the guy who recorded the video asked the seller if he took permission from Davido, the seller laughed and waved the question away, still determined to sell it for N4000
See video below ;